Back
Boards Are 'Absolutely Accountable' When a CEO Faces Sexual Harassment Claim
Boards Are 'Absolutely Accountable' When a CEO Faces Sexual Harassment Claim
13th October 2017
No Category
Directors conduct risk assessments to see what could potentially harm the organization, and one would be sexual harassment, according to […]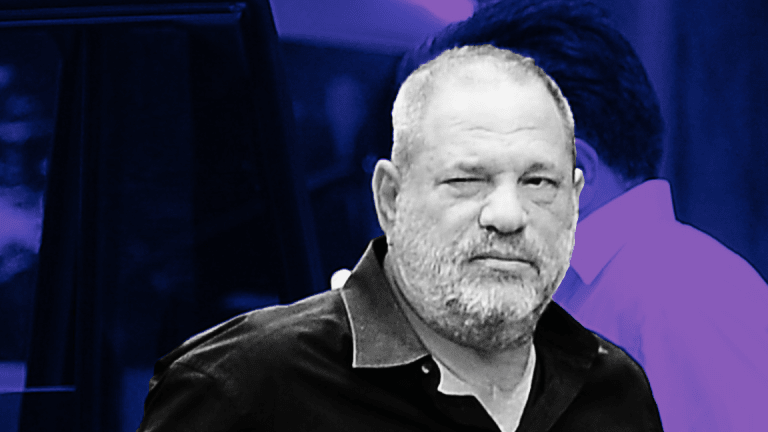 Directors conduct risk assessments to see what could potentially harm the organization, and one would be sexual harassment, according to governance experts.
If the chief executive officer of a company faces workplace sexual harassment or misconduct allegations, the board of directors is "absolutely accountable and responsible," because they should be aware what the CEO is doing, said a leadership consulting expert.
This year a number of men have been fired due to claims of sexual harassment in the workplace, including Harvey Weinstein of The Weinstein Co., Mike Cagney, CEO of personal finance company Social Finance Inc., and Roger Ailes, chairman and CEO of Fox News, a subsidiary of Twenty-First Century Fox Inc. (FOXA) – Get Report . Late Thursday, Amazon (AMZN) – Get Reportsuspended Roy Price, head of Amazon Studios, over sexual harassment allegations.
Because these men held positions of power, the boards of directors of these companies have come under scrutiny for what they knew, when they knew, and how they handled the sexual harassment allegations.
"A board must put the company before the individual," Micah Alpern, principal of the leadership, change and organization practice at global management consulting firm A.T. Kearney, said in an interview.
Directors conduct risk assessments to see what could potentially harm the organization, and one would be sexual harassment, said Kevin Hyams, the partner-in-charge of the Governance, Risk and Compliance Services practice at accounting firm Friedman LLP.
"Boards have a fiduciary responsibility to ensure that no harm comes to the organization," said Hyams.
A company should have a policy in place that clearly outlines its stance on sexual harassment in the workplace. The policy should "define workplace sexual harassment, prohibit it in all forms, carry out appropriate disciplinary measures in the case of violations, and provide procedures for lodging complaints about conduct that violates the policy as well as investigating sexual harassment claims," said Hyams, adding that the board should also ensure compulsory sexual harassment training for all employees and directors.
"The board needs to set the tone at the top which conveys the message to all employees, including the C-Suite, that [sexual harassment] will not be tolerated and is subjected to dismissal," said Hyams.
Furthermore, when a sexual harassment claim is reported, a member of the board should be delegated to receive those complaints, not the C-Suite, said Hyams.
Once a complaint is received, the board should "start an investigation immediately," Alpern said, adding that the employee against whom the claims are made should be put on leave while the allegations are investigated.
A 2016 study called "Scoundrels in the C-Suite," by Stanford University's Rock Center for Corporate Governance, reviewed 38 incidents between 2000 and 2015 where a CEO's "bad behavior" garnered a meaningful level of media coverage, and found that 21% involve a sexual affair or relations with a subordinate, contractor or consultant. For all the incidents reviewed, the board initiated an independent investigation 55% of the time.
The 2017 Women in the Workplace study by consulting firm McKinsey and Co. and non-profit organization Lean In found that 55% of men say disrespectful behavior toward women is often or always addressed quickly, compared to just 34% of women.
"Companies are responsible for creating an inclusive culture," said Sharon Jones, CEO of Jones Diversity. "If [disrespectful behavior toward women] is allowed and no one is correcting that behavior that gives men an example of what is expected and shows women that they are not valued."
"Some CEOs are perpetrators of disrespect toward women, and you can't expect the people below the CEO to be different," Jones continued.
When sexual harassment claims come to light, some investors have shown that they are not willing to put their money behind that company. Designer Donna Karan made comments defending Weinstein, and shares of G-III Apparel Group (GIII) – Get Report , the parent company of Donna Karan and DKNY, fell by as much as 9% in the week after. Shares of Twenty-First Fox declined 1.8% between July 6, the day former Fox News host Gretchen Carlson filed a suit alleging sexual harassment, and July 21, the day Ailes resigned from Fox News, according to Google Finance.
"Due to recent publicity, this risk is going to rocket into the top 10 for most organizations," Hyams said. "Boards will become more acutely aware of this issue."
As former Vice President Joe Biden told students at Rutgers University on Thursday: "Sexual assault is not about sex. It's about power. It's about the abuse of power."
Original post found here.